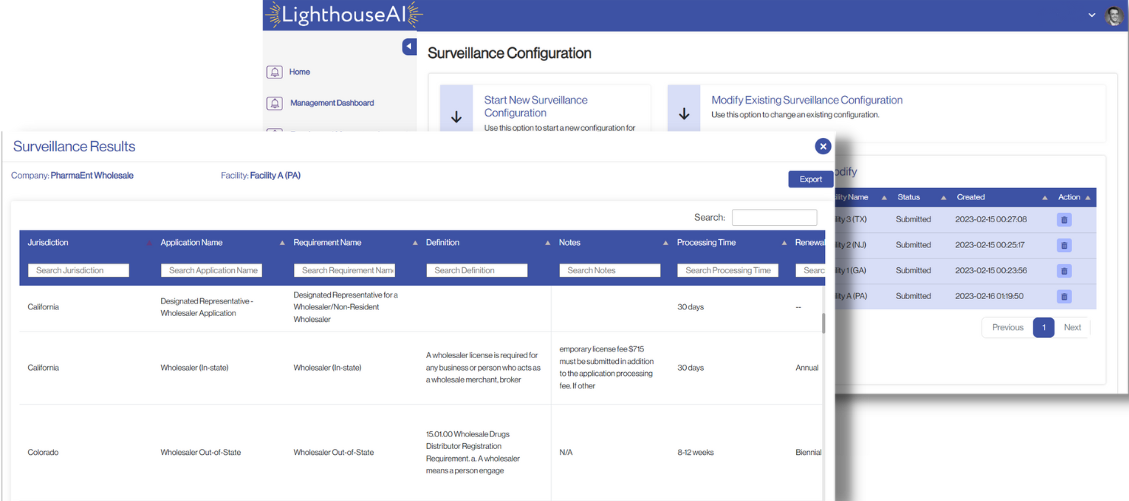 LighthouseAI
Helping Clients Automate Compliance Objectives
Watch How LighthouseAI Intelligence Works
Watch part 2 of the LighthouseAI Intelligence demo:
Rapid and Ongoing Compliance Protection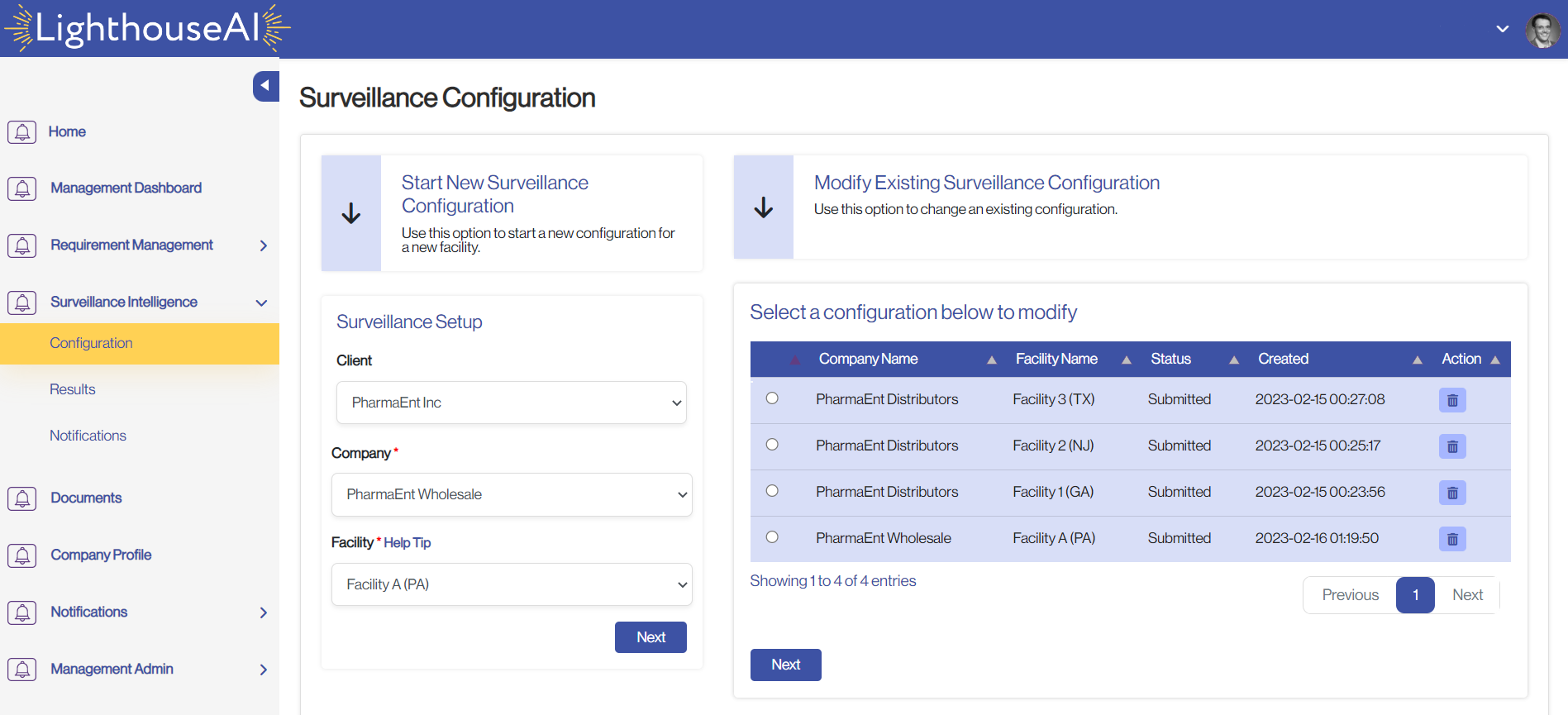 Automated Knowledge
LighthouseAI Intelligence performs instant assessments across all state and federal jurisdictions, identifying which requirements apply to your facility and how they apply, all within minutes rather than days.
Regulatory Surveillance
Regulatory surveillance is automated to keep you compliant by tracking, detecting, and notifying clients of changes to compliance requirements that apply to each of your facilities.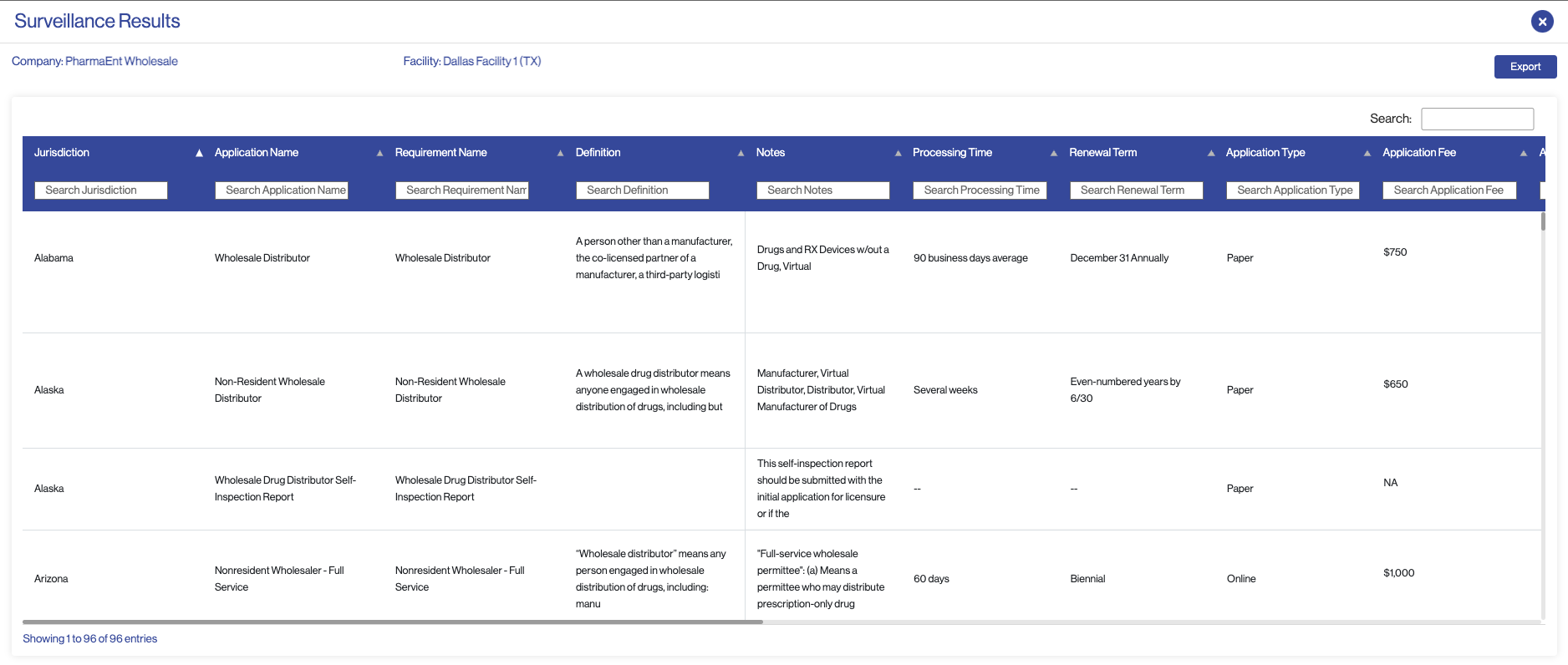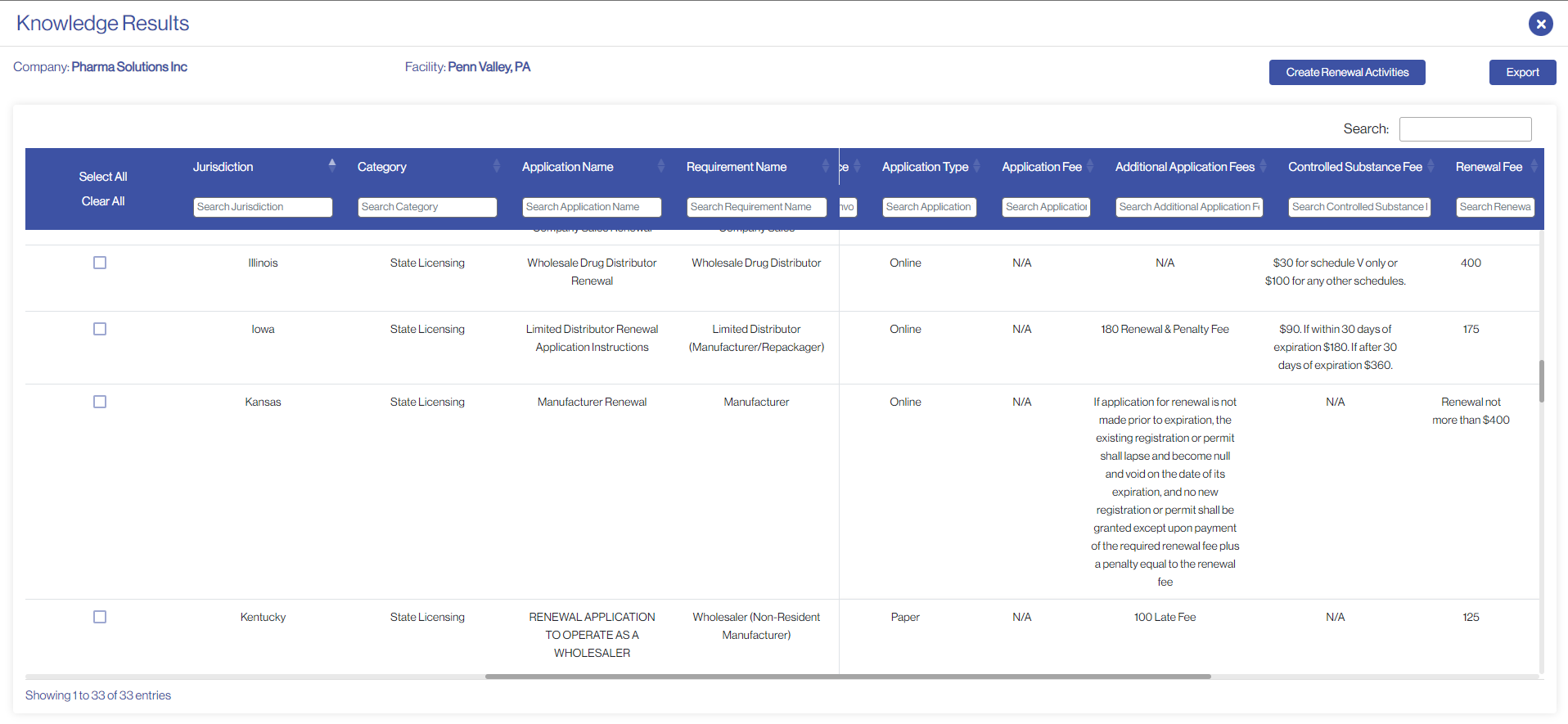 LighthouseAI Renewals
Gain highly detailed guidance, deadline reminders, and management capabilities with LighthouseAI Renewals to simplify your state licensing renewal process making applications faster and easier to process.
Selective Notifications
Get custom-tailored regulatory updates from LighthouseAI with Selective Notifications. No more sifting through the regulatory noise. We'll update your team of new legislation, proposed rules, or requirement changes only if it applies to you specifically.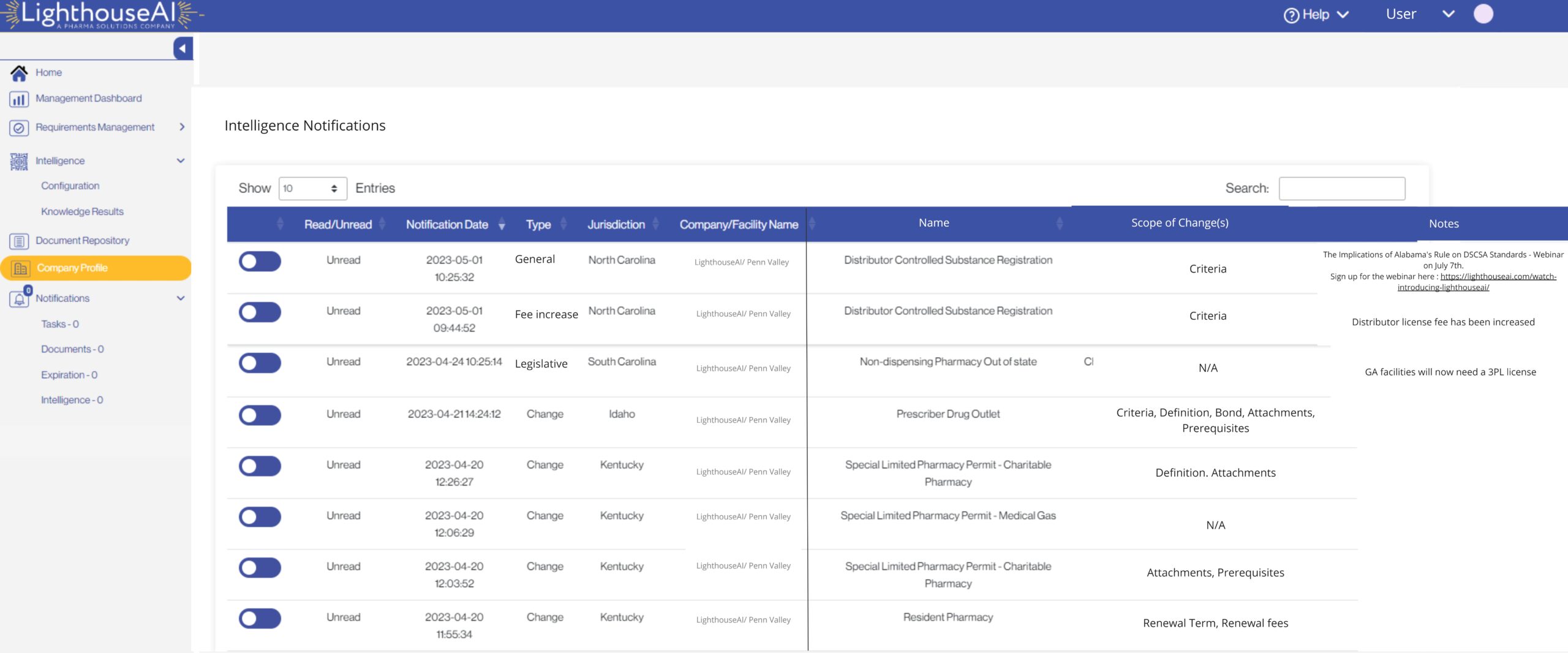 Streamlined Compliance With Automation
As regulations continue to evolve and become increasingly complex, automation is necessary. With LighthouseAI,
compliance research processes can be streamlined, reducing days of work down to just a few minutes.
Reduced Risk with Integrated Solutions
Intelligence + Management Together
LighthouseAI Intelligence and LighthouseAI Management work as integrated modules to protect your revenue from non-compliance. Once LighthouseAI Intelligence determines compliance requirements, utilize LighthouseAI Management to take action.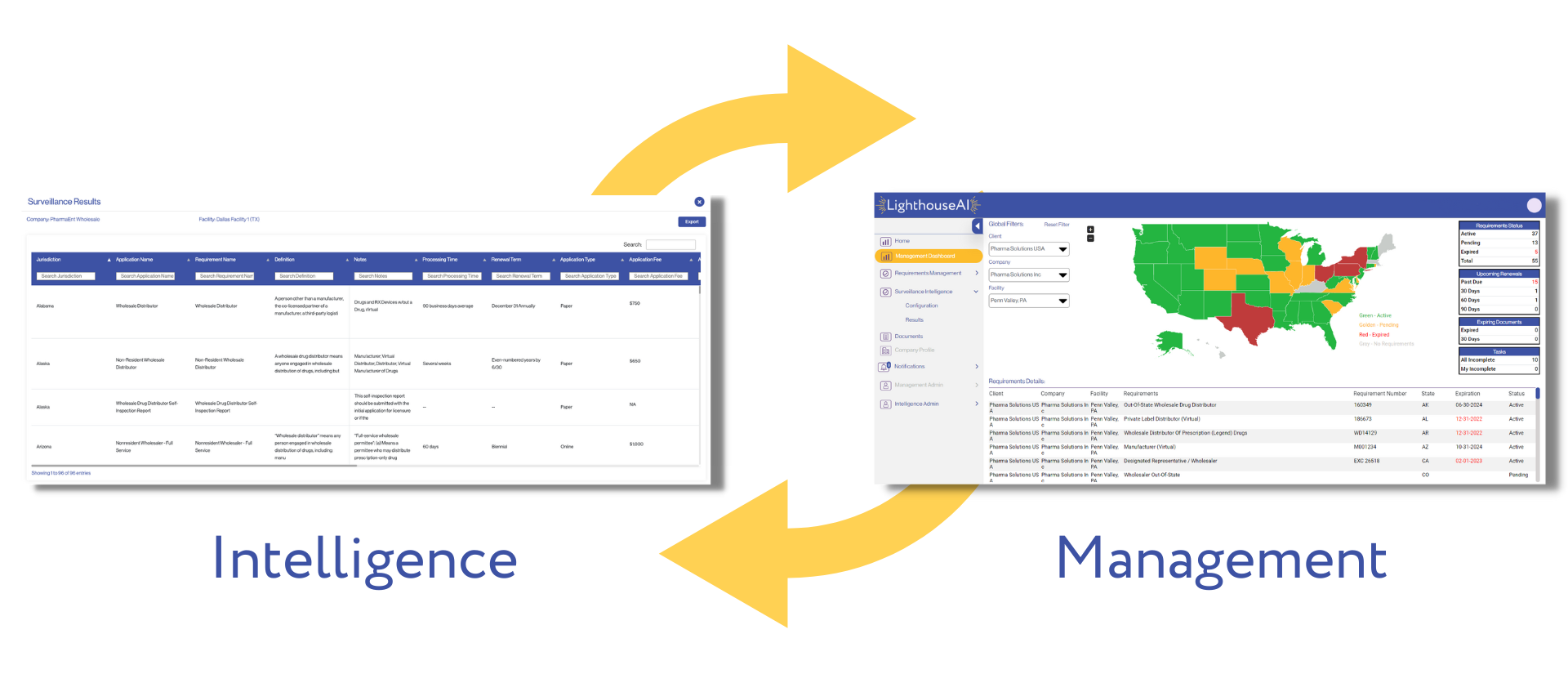 AI-Powered Knowledge + Surveillance
Automated solutions can provide a compliance knowledge base and maintain on-going
surveillance while protecting against an evolving regulatory landscape.
Revenue Protection
The combination of automated facility assessments and continuous regulatory surveillance protects against compliance gaps that disrupt operations.
Risk Mitigation
Identifying appropriate compliance requirements for your facilities to protect against non-compliance fines, penalties, and disciplinary actions.
Budget Reduction
Automation alleviates outsourced and internal compliance budgets by increasing internal knowledge and alleviating dependencies on niche vendors and 3rd parties.
Time Reduction
Automation alleviates high value assets from spending time on manual compliance research and creates more time for actionable deliverables.
Let's Talk Compliance
Click the button below to schedule a Discovery Call with our Compliance Experts
Reduce Your Compliance Stress and Workload
Automate Your Compliance Research.
Run Instant Compliance Assessments.
Receive Automated Regulatory Notifications.
Centralize Compliance Data to One Platform.
Track & Manage All Compliance Requirements.
Store Important & Sensitive Documents Securely.