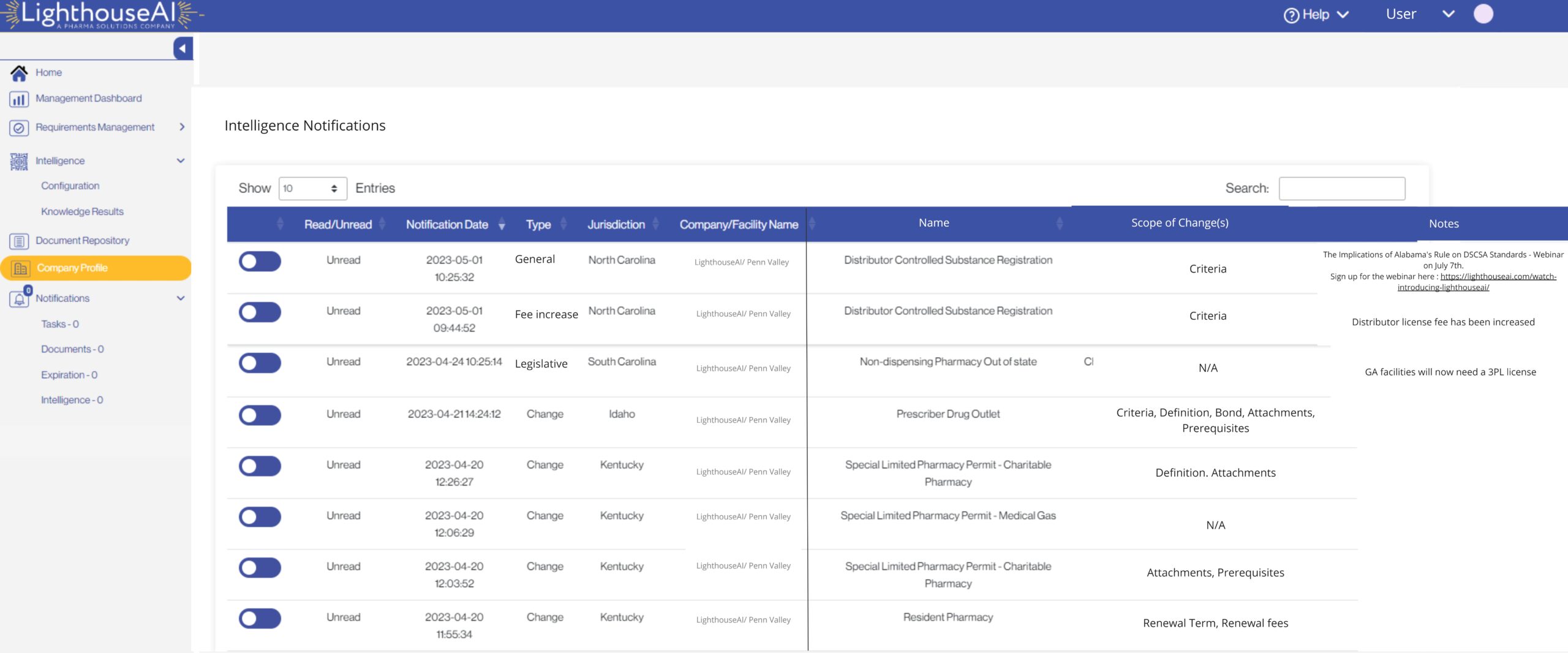 How Selective Notifications Works
Watch this video to see how tailored regulatory updates will help you cut through the clutter and avoid regulatory overload.
Tailored Regulatory Updates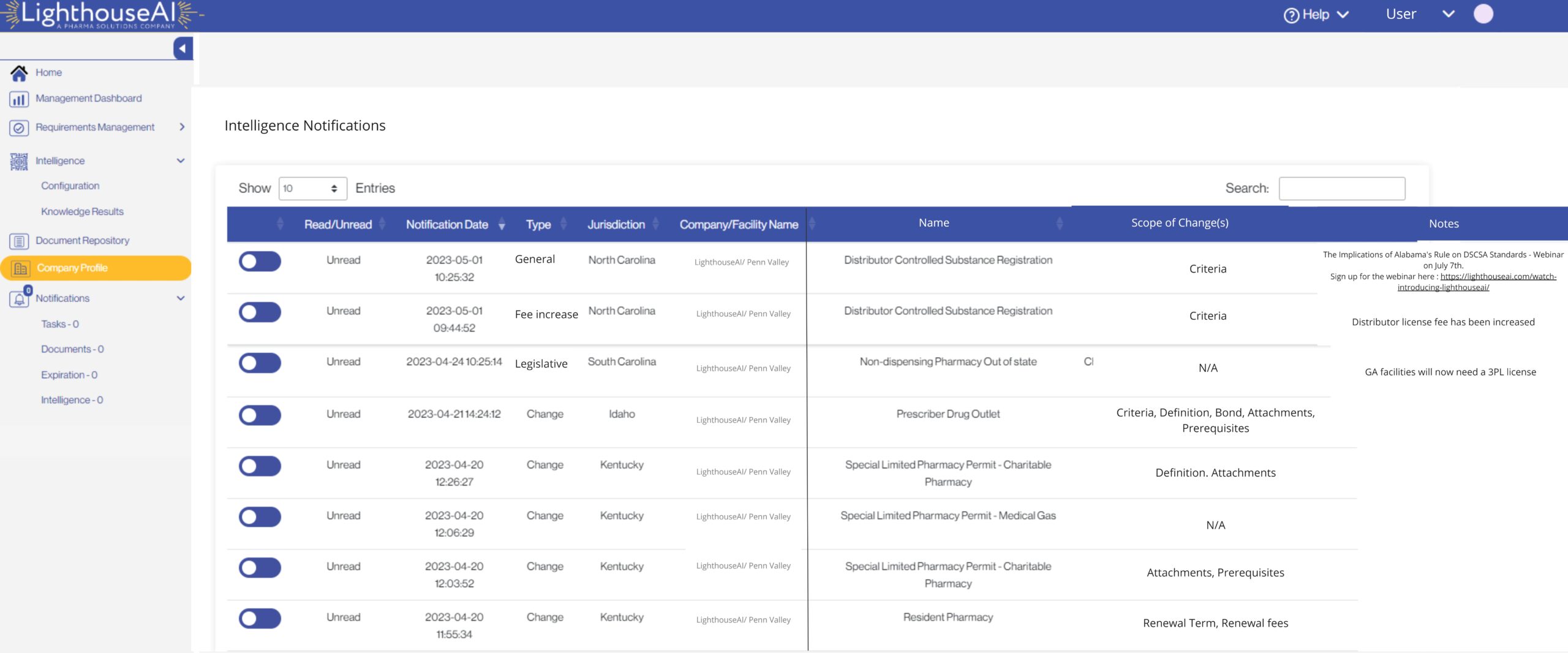 Selective Notifications is an enhancement to LighthouseAI Intelligence that sends personalized regulatory updates specific to the location of your facility and specific to the regulatory requirements that apply to you.
Newly introduced state legislation
Newly introduced proposed rules by state boards
Changes to state or federal regulatory requirements
Requirement deadline or date changes
Fee increases
And more
Let's Talk Compliance
Click the button below to schedule a Discovery Call with our Compliance Experts
Reduce Your Compliance Stress and Workload
Automate Your Compliance Research.
Run Instant Compliance Assessments.
Receive Automated Regulatory Notifications.
Centralize Compliance Data to One Platform.
Track & Manage All Compliance Requirements.
Store Important & Sensitive Documents Securely.