The Future of Compliance is Automated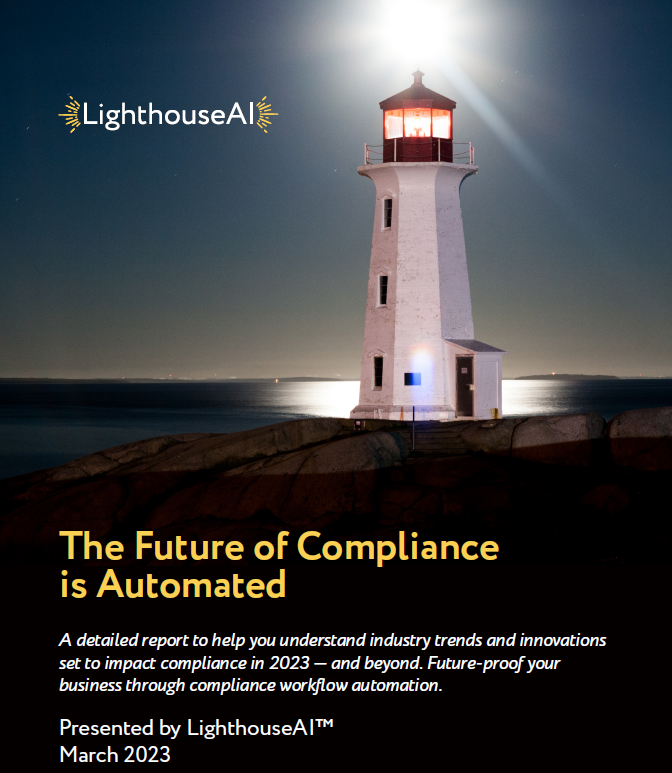 Compliance solutions that embrace automation are critical to protecting revenue, mitigating risk, and reducing costs.
LighthouseAI™ leverages artificial intelligence to automate compliance research and regulatory surveillance while providing a means to track and manage state and federal requirements.
In this whitepaper, you'll learn how automation changes everything you know about compliance today, including:
Emerging technologies and their application to compliance 

What is RegTech? What role RegTech plays in compliance 

How compliance automation is the best path forward 

How LighthouseAI delivers on compliance automation
Download the whitepaper now!