Navigating Regulatory Complexity For Manufacturers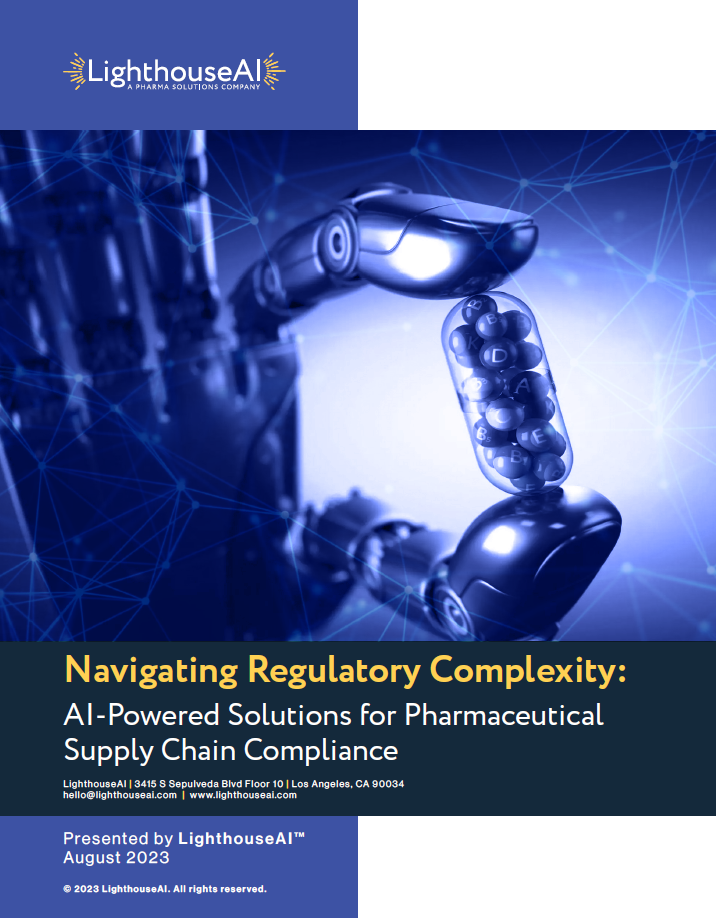 AI Solutions for Supply Chain Compliance
The pharmaceutical manufacturing industry is in a state of constant flux, owing to its complex and ever-changing regulatory landscape. This new whitepaper demonstrates how developing technology is keeping pace with the challenges of the manufacturer.
LighthouseAI™ provides manufacturers with new tools of efficiency to properly manage your compliance:
Proactive regulatory surveillance

Centralized visibility and insight

Collaborative capabilities for effective coordination

Document safety and security

Efficient management and tracking of all requirements
Download Navigating Regulatory Complexity whitepaper now and learn how to reduce compliance stress with automation.