How LighthouseAI CaaS Improves Compliance Management and While Dramatically Reducing Costs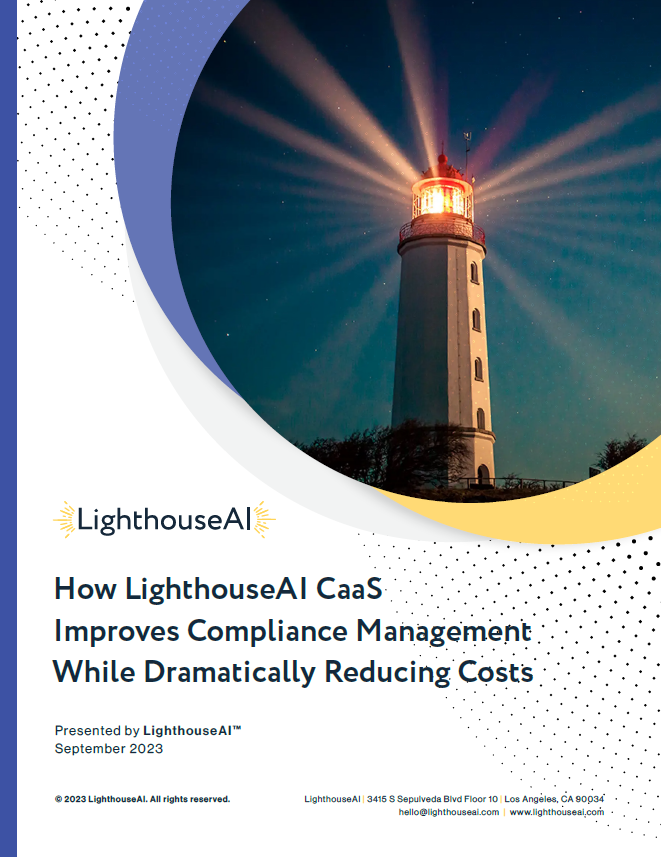 LighthouseAI Compliance-as-a-Service ("CaaS") combines LighthouseAI's technology products managed by two dedicated Project Managers who serve as an extension of your staff. LighthouseAI CaaS allows the holistic outsourcing of a company's initial and ongoing compliance activities.
LighthouseAI CaaS is a full compliance management offering that serves as an extension of your compliance team:
Two (2) LighthouseAI compliance experts will manage all requirements

Compliance managed across all 52 state and federal jurisdictions

Assessments, initial licensing, renewal licensing

Compliance Change Monitoring to prepare for new regulation
Download the whitepaper now and learn how to reduce compliance costs with LighthouseAI CaaS.