Utilizing AI to Protect Your Revenue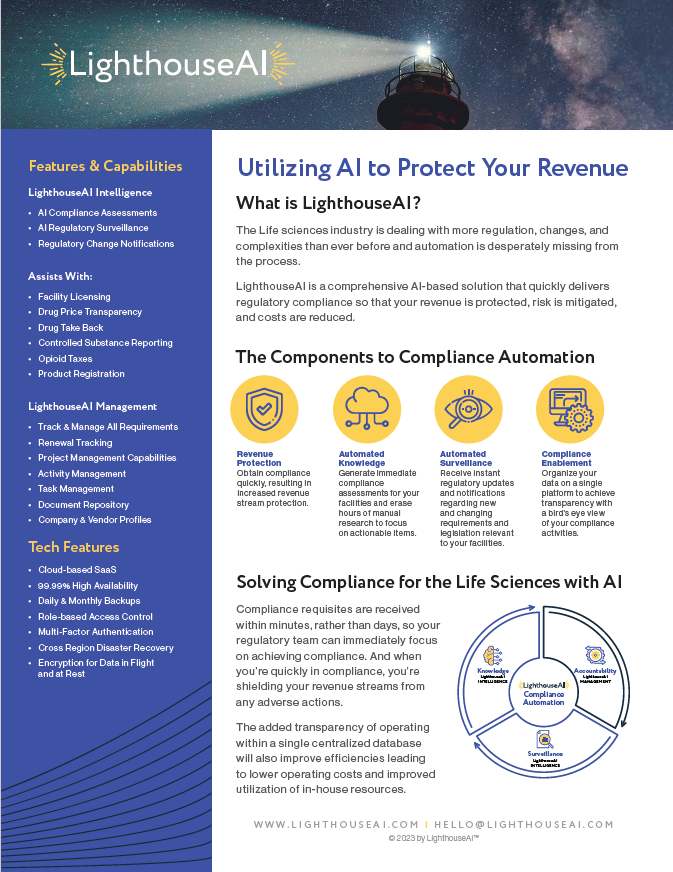 Automation implementation is the key to cost reductions.
LighthouseAI™ implements automated processes to greatly reduce the time, money, and resources applied to the compliance process by quickly and accurately identifying the requirements issued by state and federal agencies.

Download the one-pager to learn how automation reduces your cost of compliance by:
Preventing non-compliance events which cause revenue disruption 

Increasing compliance research accuracy and reducing human error 

Automating regulatory requirement assessments for your facilities

Automating surveillance of new regulatory and legislative changes
Download the one-pager now!